Eliminate bugs more effectively
Our OnTime Bug Tracker component helps your team release a defect-free product in no time.
OnTime Bug Tracker is a collaborative, agile issue tracker that's great for Scrum software development teams. Developers will be able to quickly add new defects, assign them to releases or users, and move them through custom workflows while using OnTime to keep the process visible and organized.
Quickly document all your bugs
Even with a team of coding superstars, defects are a fact of life. Fortunately, OnTime helps you manage issues quickly with keyboard shortcuts that allow teams to add new defects and collect key information in an instant. To ensure your team only has to enter essential data, OnTime also provides highly customizable field templates that can be configured to automatically gather crucial details.
If a defect needs to be resolved by multiple team members over a period of time, OnTime Bug Tracker's environment supports iterative release planning with drag and drop, work capacity limits and more. To resolve smaller issues, you can add your team to OnTime and quickly start assigning defects to the right person.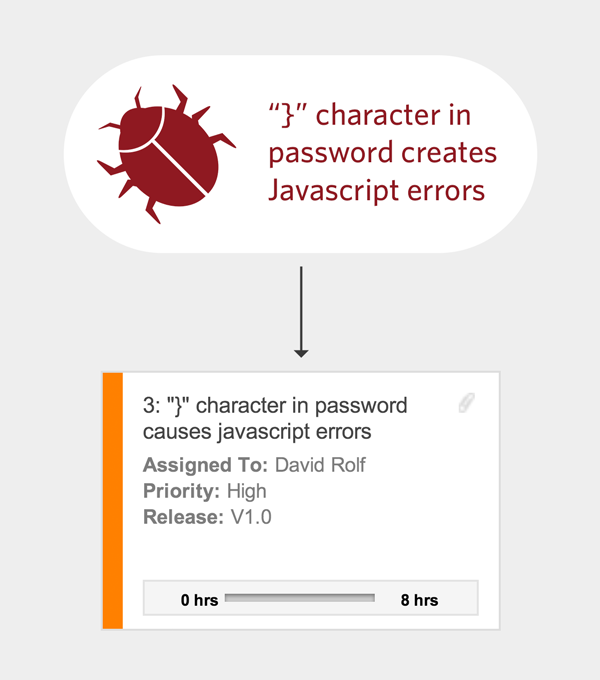 Work defects through your process
Automating and visualizing your team's defect backlog is critical to creating bug-free software. It is important to move issues through your development process with as little manual input as needed, while informing all relevant parties of changes. Workflow automations are easy to design, implement, then secure with OnTime's highly configurable user roles for your team members. Email notifications are also simple to set up, so that they're triggered by key events or milestones.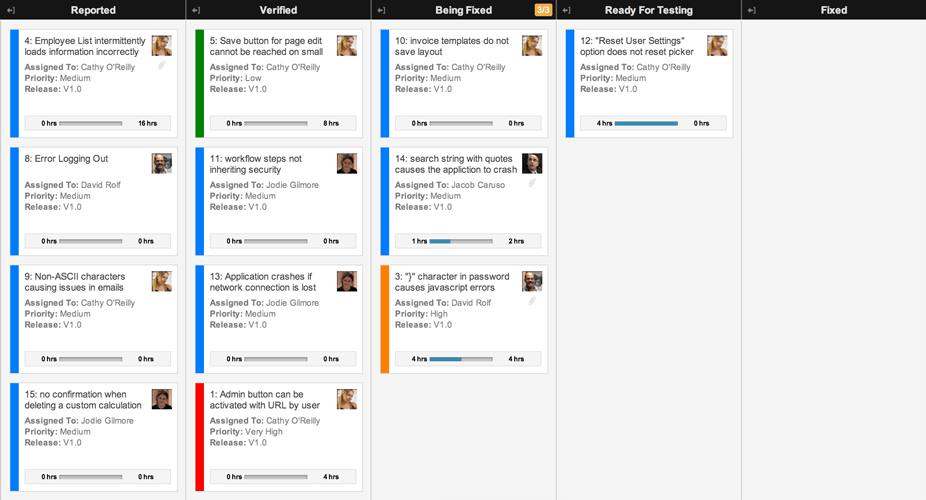 To get essential information even more quickly, you can create various views to sort, organize and filter defects as needed. From there, you're free to share these critical viewpoints with other team members or keep them for personal use. In addition, OnTime utilizes Kanban's card view to provide a planning board that helps your team visualize issues in a new way.
Easily analyze your progress
Make sure your team is eliminating defects efficiently by using OnTime to keep a pulse on progress. OnTime helps you capture work details in several ways: prompting your developers to log time worked, automatically adjusting remaining work estimates, and incorporating addons that accurately time the work on each defect.
When these work logs are added to the system, you can evaluate the progress of your bugfix releases easily. This in turn will keep you better informed about your development—allowing you to become more efficient in your release schedule.