15.3 is dedicated to the Release Planner! It's a intuitive, powerful way to leverage your team's capacity into building out sprints, while minimizing mistakes from improper planning.
Release Planner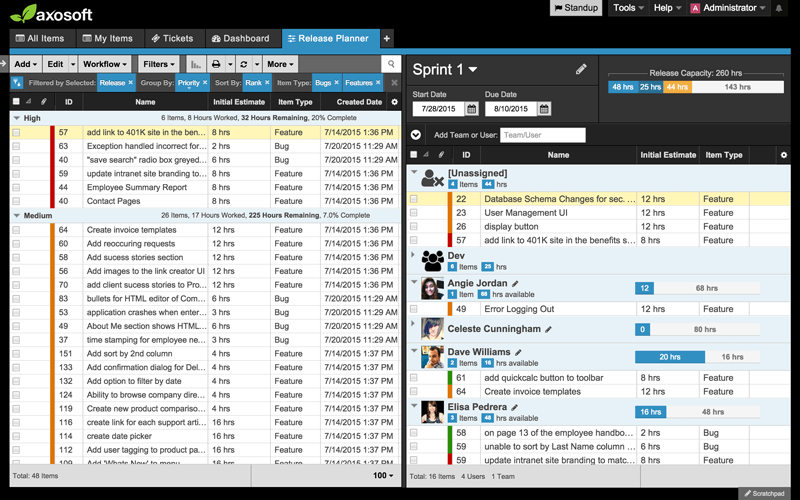 In Axosoft, you've added your items and determined your team's work capacity. Now it's time to start your new release. With Release Planner, it's literally as easy as drag and drop! Release Planner's indicators help you assign items to the new release and to users, while staying mindful of the total release capacity as well as that of your team. It will totally change your planning for the better!
Additional improvements
Updated User Options for Release Planner, including Vacation Days settings.
We renamed Daily Scrum mode to Standup Mode.
As always, bug fixes!
Check out our blog post for more details, or our release notes.
Let's get started together