With Axosoft 15.1, we're focused on vastly improving the All Items workspace. We know many Axosoft users prefer to work with all items at once, and we're brought that workspace up to par with workspaces for specific item types. We've also added some cool minor UI and style changes as well.
Manage ALL the things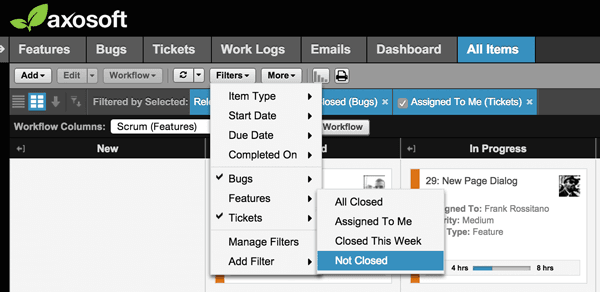 In the new All Items workspace, you can now add items of any type easily. The Multi-Edit screen is also available, and takes full advantage of working with different item types. Filters, Card View, and exporting options are here now as well.
Additional improvements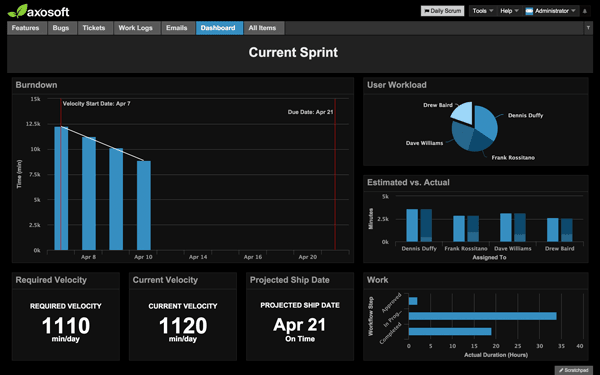 Add images to release note fields
Rich text formatting for default text in large text fields
Updated fresher look for dashboards
Bug fixes!
Check out our blog post for more details, or our release notes.
Let's get started together