Axosoft 15.2 has something amazing to introduce: Supertabs! Our new approach to your workspace and view management means seeing the right information about your projects is easier than ever. We've also brought quality-of-life changes to Customer Portal security, reporting, and more.
Supertabs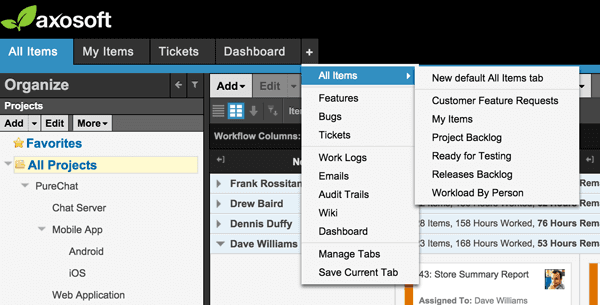 Now even the workspace tabs in Axosoft are under your control. Wish you had two tabs for bugs, for both products you work on? Before, you had to use one "Bugs" tab and switch between them using custom views you set. Now those custom views are baked directly into our Supertabs. Each Supertab can have different filters, item types, even Organize Panel layouts. Click the documentation link below to learn more.
Additional improvements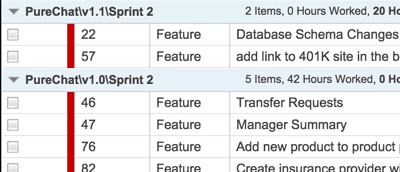 The Edit Portal Security Role screen has been redesigned to be a lot more user-friendly
We've moved your reports out of the Tools menu to a dropdown next to the Print button in your workspace toolbar
Hierarchy paths appear in group headings when grouping by projects or releases
Bug fixes!
Check out our blog post for more details, or our release notes.
Let's get started together