Hosted, easy-to-use bug tracking,
for free
Why give away a free, awesome bug tracker?
We believe your team and every other development team in the world should be tracking bugs in order to make high-quality software. By providing Axosoft Starter, we hope you'll use it, love it and be kind enough to share it with your friends. Then when your team starts to grow, and your project management needs increase, upgrade to Axosoft Complete for additional analysis, customer support, and documentation features with zero restrictions!
Check it out!
Track and manage defects more efficiently with Axosoft Starter's intuitive, single-page interface. Mouse over the screenshot to see what you'll be working with.
Mouse over the Axosoft screenshot to learn more.
Track all of your bugs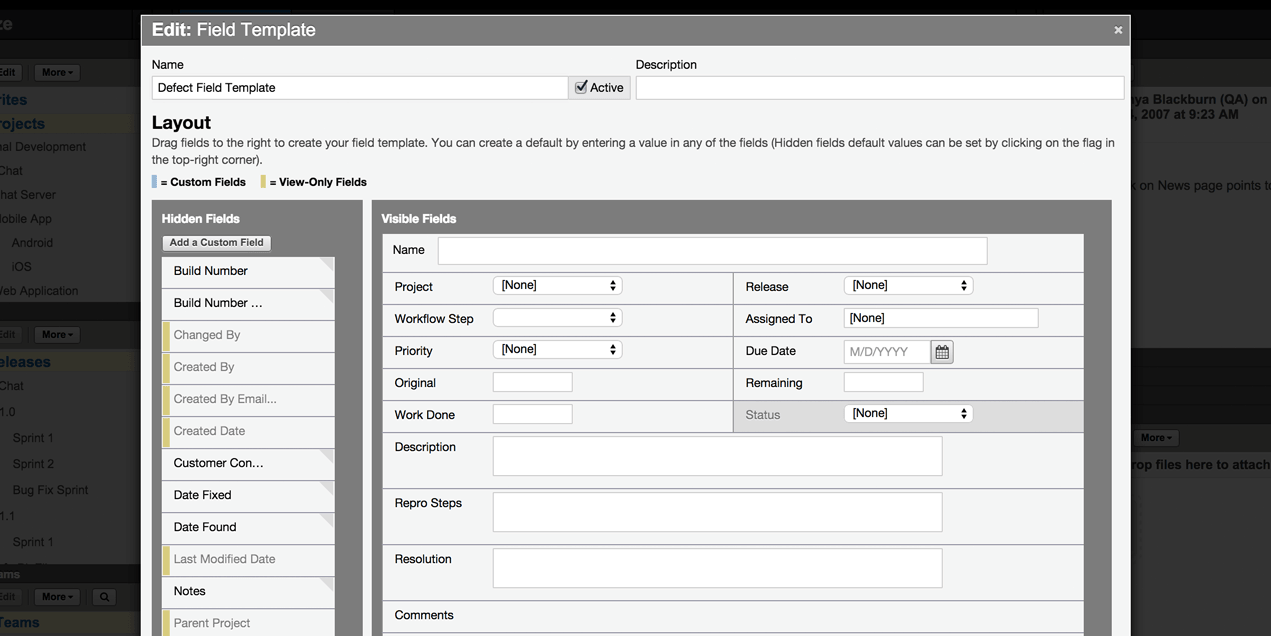 Record and manage the key details of your issues with Axosoft Starter.
Fully customizable field templates ensure all the important details are collected for your items. When everyone has all the right information, you'll be able to reduce mistakes and confusion.
You can intelligently breakdown your backlog into unlimited projects, releases, versions, and sprints. Even split up defects into subitems for granular management, and assign them to users or entire teams.
Improve your bug tracking process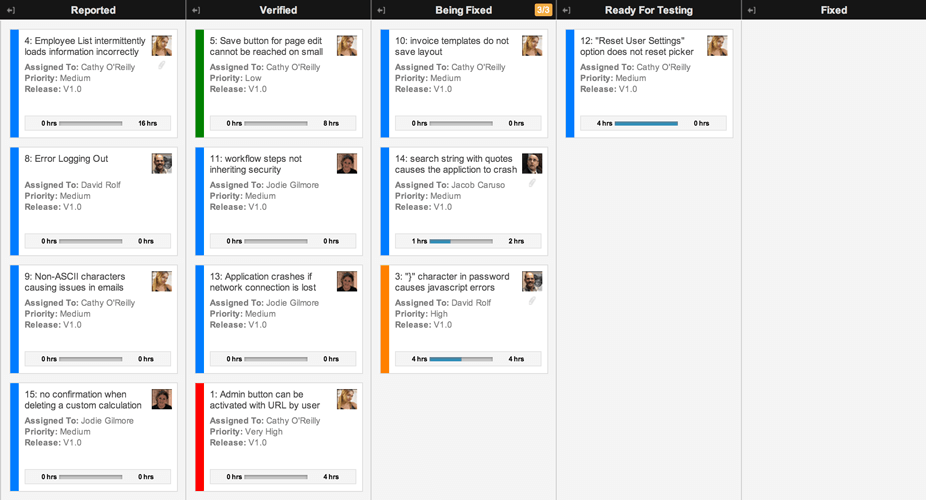 Axosoft Starter comes with predefined workflows and the ablility to customize them on a project by project basis to support whatever process you use to track defects.
Tailor each workflow step to your needs: change fields or field templates, enforce WIP limits, send notifications, control workflow step changes by user role, and pretty much whatever else you can think of.
Visualize your release, project, or entire backlog in a fully interactive Kanban board. Drag and drop individual issues into progressing workflow steps and keep track of important details.
Track time worked and communicate with your team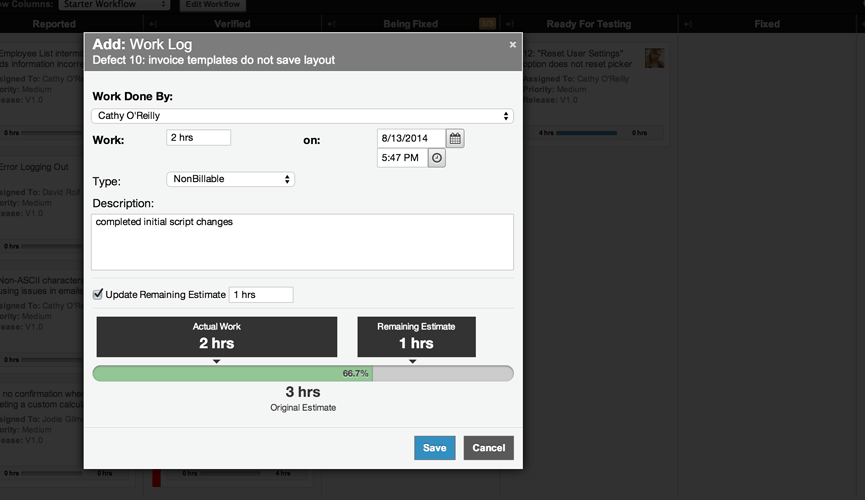 Developers quickly and easily log work with source control commits, stopwatch addons, or on a prompt when a workflow step changes; giving your team a better idea of how much time is spent each bugfix release.
Push critical info to the right people with customizable email notifications. Let them know when work has been done and fields are changed, items are moved, bugs are neglected, or where you're planning to go for happy hour.
Filter your defect backlog by any parameter to instantly view specific data. Save your favorite workspace views for quick reference and easy sharing.
Integrate with popular tools
Axosoft can connect to an ever-growing number of services and tools using the Axosoft API. Integrations are maintained by both Axosoft and third parties, allowing you to hook into tools for source control, chat, test case management, and more. Check them out on our Integrations and Addons page.






Start squashing your bugs today!