Audit Trails
Axosoft keeps a history of all changes made to items made to an item from the point it was created. These changes are tracked in the Audit Trails pane in the Details Panel when an item is selected.

Double click each entry in the Audit Trails pane to view details of the changes.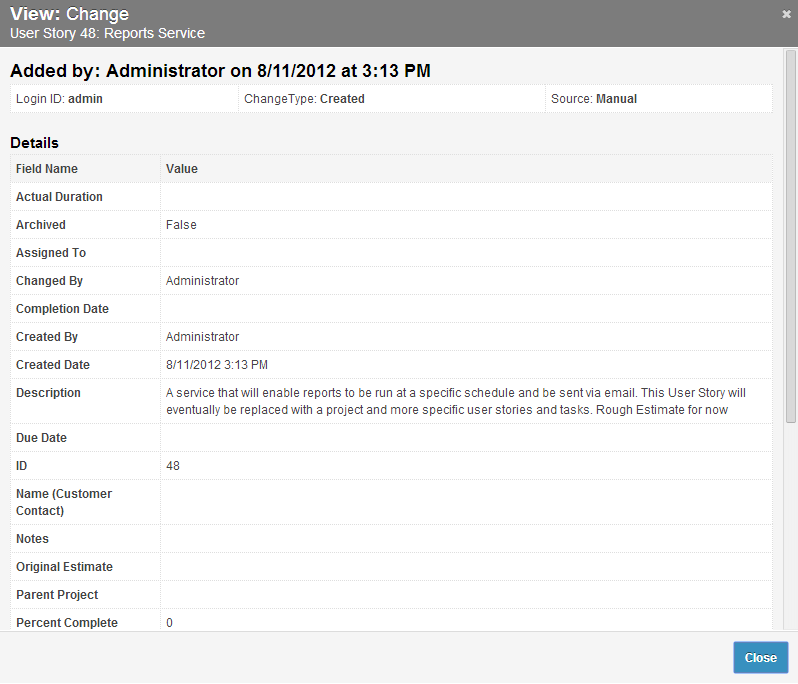 If you dock the Audit Trails pane to the bottom of the workspace using the arrow button, you can view all changes in an easily readable list.
Audit Trails Workspace Tab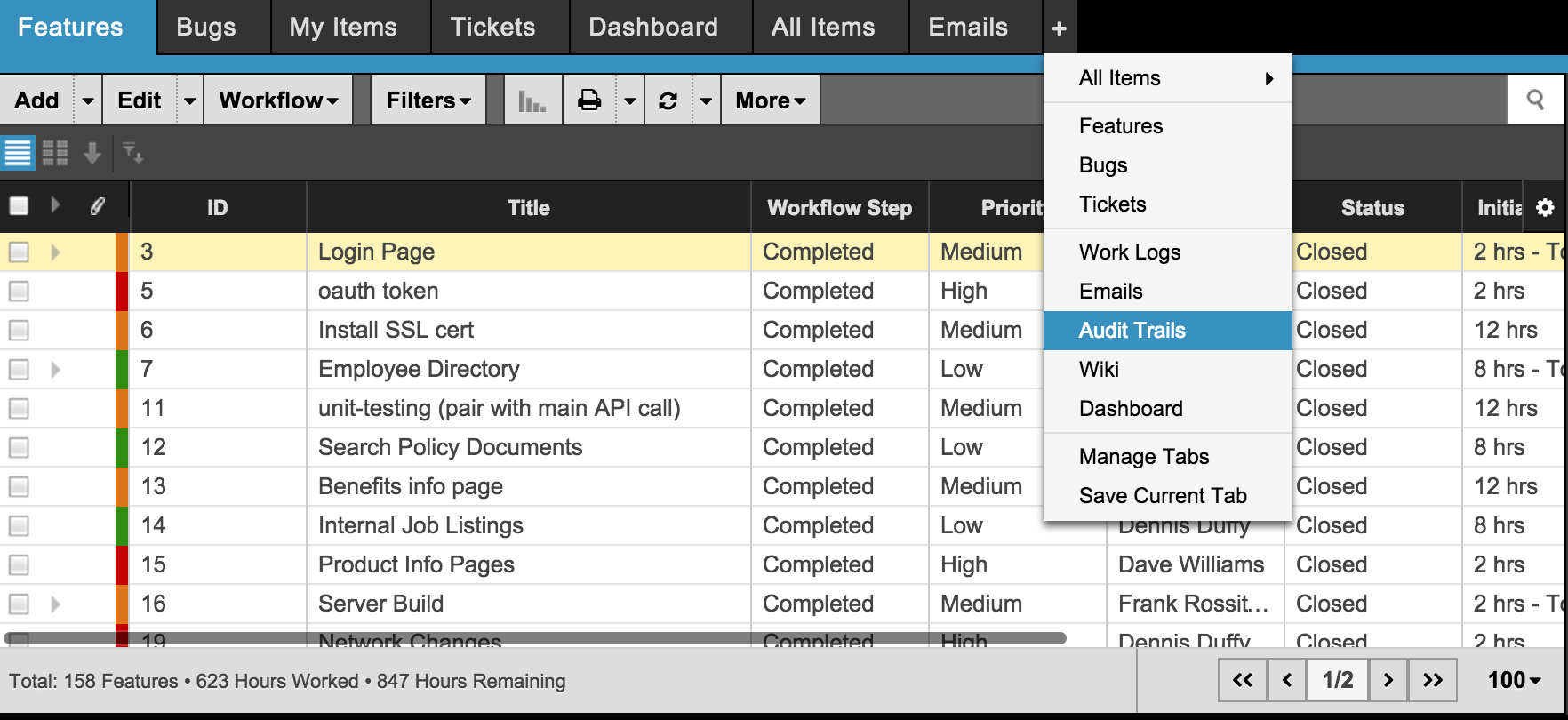 You can view all changes made to all items in your Axosoft database as well as any items that have been deleted using the Audit Trails workspace tab. If you do not have this tab available, you can click on the filter icon to the right of the workspace tabs and select Audit Trails from the dropdown menu.

Apply filters using Organize Panel selections or the Organize dropdown button in the workspace toolbar. You can filter audit trails by item type, change type, date, or other fields. You can view the details on each change by double-clicking that item, or selecting the work log and clicking Associated Item in the workspace toolbar.