Security Roles
Security roles define what access a user has to Axosoft projects and all functionality. You can create as many roles as necessary, and assign those roles to users. You can add multiple security roles to your users to combine different privileges. If at least one of the security roles grants the privilege, then the user would be able to perform the action. Manage your security roles by going to Tools People Security Roles.
Manage Security Roles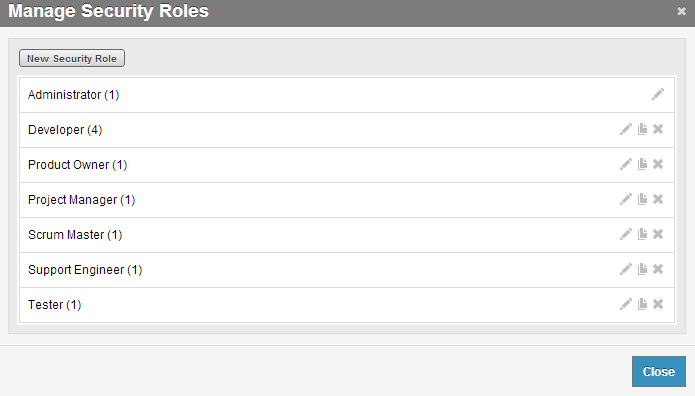 This screen displays all current security roles. To edit, copy, or delete a security role, select the desired security role and click the corresponding option to the right.
Role Info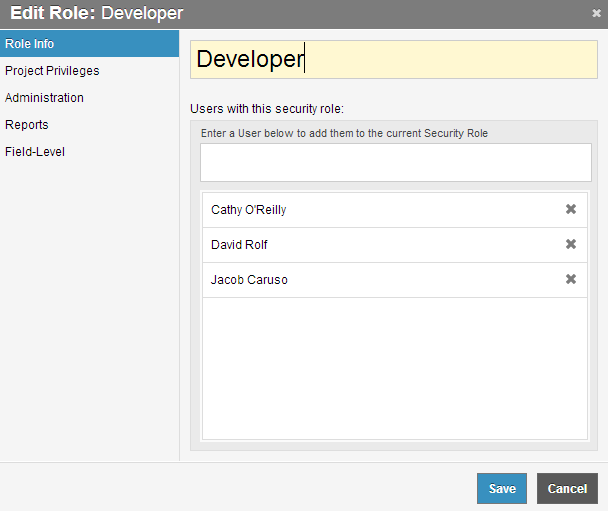 The Role Info screen details the name and users of the security role. From this screen, users can be added or removed from the security role.
Project Privileges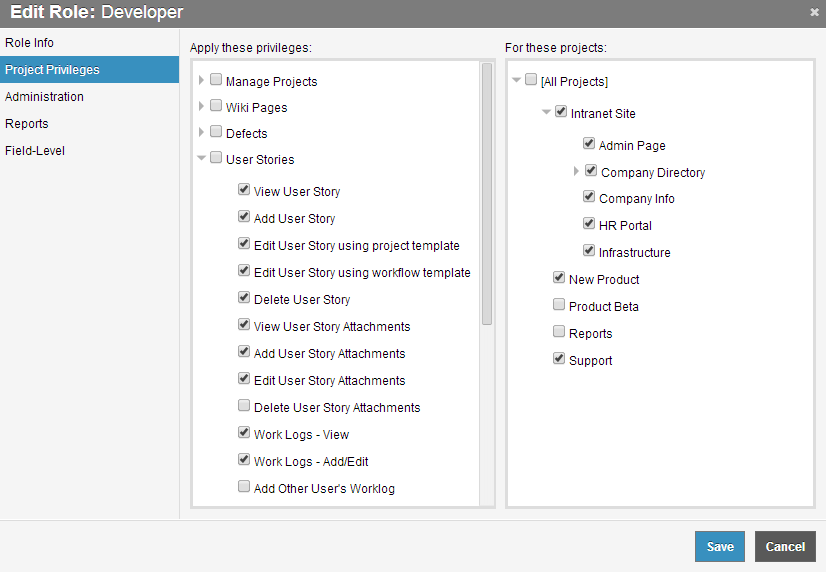 Select which privileges you would want to be included in the roles' permissions, then select which projects to which those permissions apply.
Administration Privileges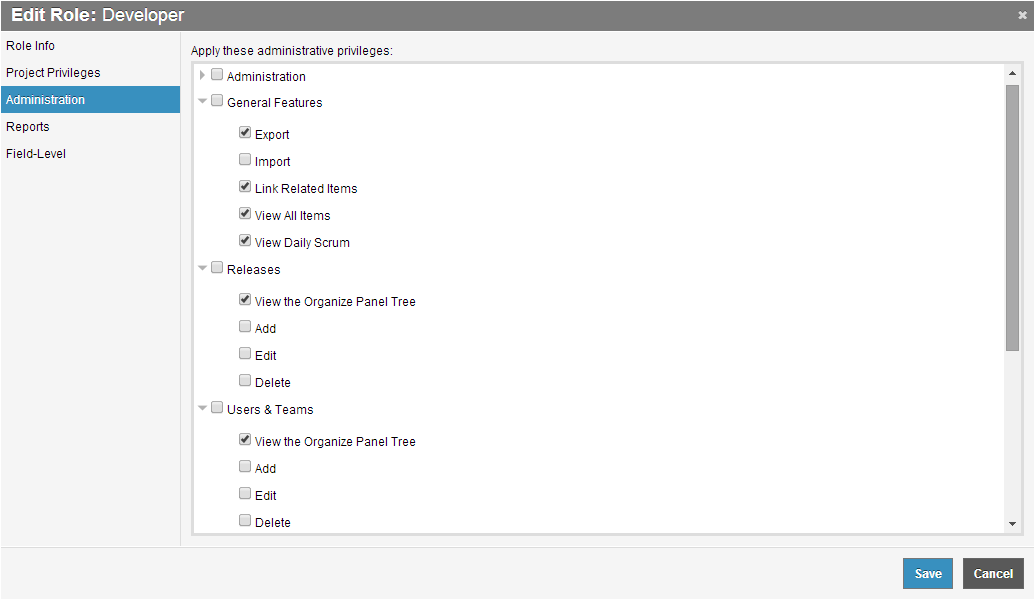 Configurate administrative privileges that apply to your role. This screen can give them direct rights to edit pick lists, list types, release types, create custom fields, as well as other administrative tasks like edit users and editing the Dashboard.
Reporting Privileges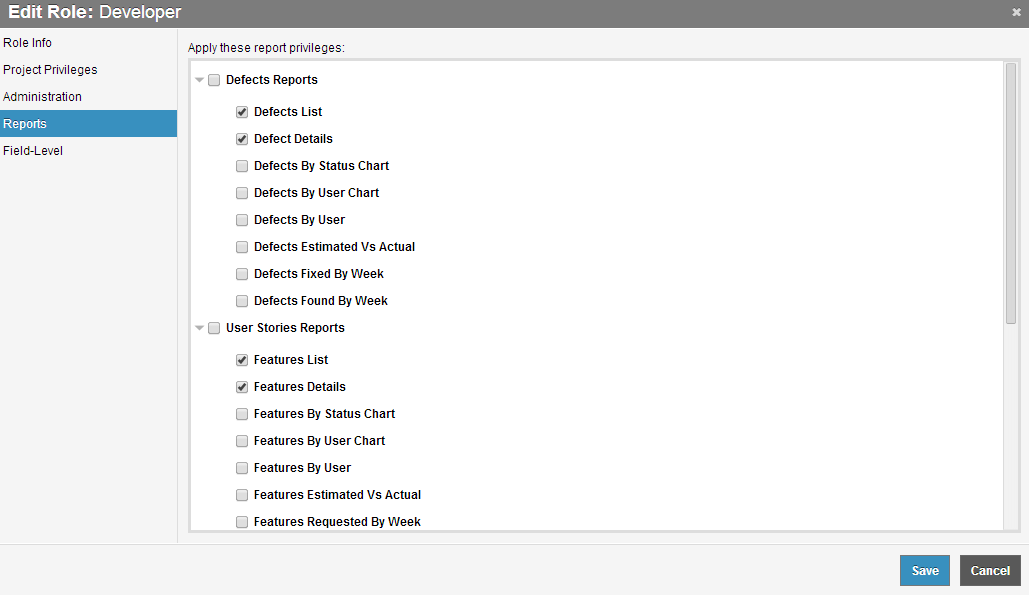 Grant or restrict access to different reports by either checking or unchecking each report. Unchecked reports will not be visible to users.
Field-Level Security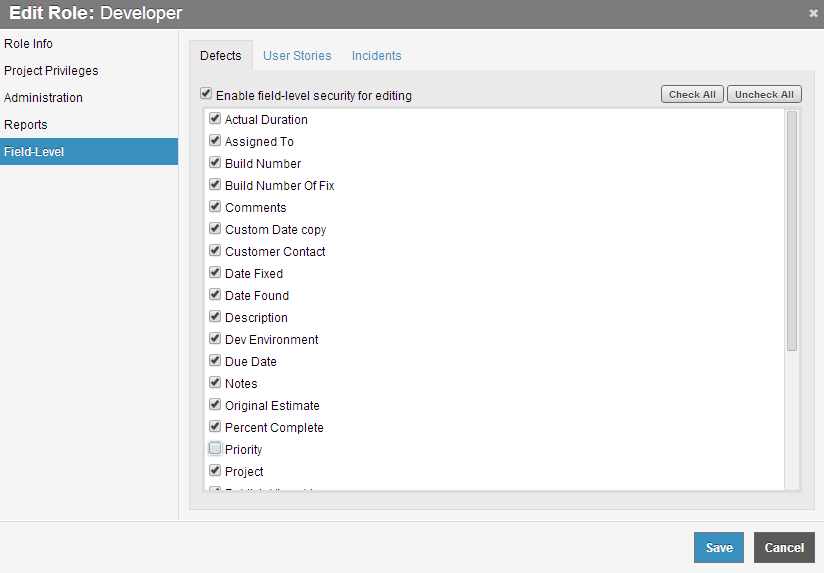 Field-Level Security offers a powerful way to enforce your processes, by controlling what fields a user has the right to edit.
To manually select which fields a security role is allowed to edit, check the Enable field-level security for editing checkbox and then check all of the fields that you want the security role to be able to modify. Leave unchecked any fields that you want the selected security role to be unable to modify. These field-level permissions only apply to entering data into these fields, they do not control whether or not a user will be able to see the fields.