Transform your team's original estimates, actual hours worked and item time remaining into Axosoft's velocity-based burndown charts. When you're equipped with this comprehensive, visual data, understanding your progress becomes a science, not an art.
Viewing burndown charts
When you select a release, its combined work log data will be depicted in the Releases pane as a progress indicator that can help your team with their release planning. However, you can also click the Burndown Chart button above the grid to convert this information into a visual format.
When viewing the burndown widget for a given release, you're seeing a day-by-day breakdown of the estimated work remaining (this is number you hope will be at zero by your ship date!). To get more detailed information, your team can configure this chart to break each bar into individual user stories, exclude weekends or some other specification.

Trend lines and projections
Your burndown chart also generates a trend line that predicts whether a project is on schedule based off the work completed per day and release due date. This data is then compiled in the projected ship date widget to reveal the date Axosoft estimates your team will be finished with a release. Together, these widgets will help keep your team on track and get the pulse of your development progress.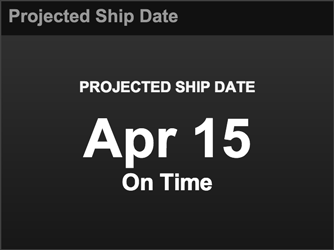 Axosoft Products that enable Burndown Charts