Improve every aspect of your team's Scrum process
Axosoft has the features Scrum teams need to collaborate better and ship software faster.
Effectively manage product backlogs
Your team can get to work right away because Axosoft makes it easy to add new user stories to your backlog. Our interface then empowers you to quickly organize items into an unlimited number of projects and assign them to team members, so it's clear how every sprint and release will get done.
Easily plan releases and sprints
Use Axosoft's drag and drop interface to quickly sort user stories into groups that populate your releases. Once a release or sprint has been planned, Axosoft gives you the power to find specific item sets with flexible filters, design workflow systems that fit your team's processes, and notify key members when user stories are added or changed. Customer incidents can also be analyzed in this way when you have Axosoft Help Desk and Customer Portal.
Quickly analyze burndown velocity
Knowing if you'll ship on time is crucial to project success. That's why Axosoft Scrum helps you monitor and analyze your team's progress with burndown charts. These charts use your team's work logs to create a trend line that represents "velocity" and predicts whether your sprints and releases are on track.
Integrate with the tools you use
Accommodate your team's unique development needs by utilizing Axosoft's built-in support for popular development environments and source control solutions. Our RESTful APIs also allow your team to craft their own solutions and hook in to other programs they love.
Visual Studio plugin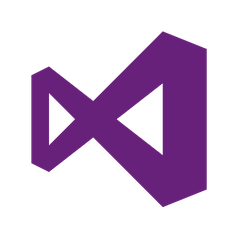 Stay on top of important items without leaving the development environment by utilizing our Visual Studio integration tool. We've made our Axosoft extension as agile as your dev team by bringing in key features of Axosoft without impeding on your existing processes.
Visual Studio Extension
Team Foundation Server
While Team Foundation Server is often considered an essential source control solution for Visual Studio users, the tool's limited item tracking capabilities can make in-depth project management difficult. Fortunately, the integration with Axosoft provides additional reports and workflows to enhance analysis opportunities.
Hooking into your team's TFS is a breeze with Axosoft, so now your code and your task items will be accessible anywhere!
Hook into GitHub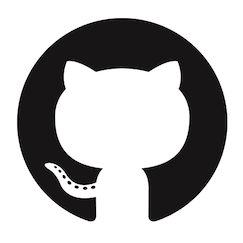 Your team can get back to coding even faster when you hook Axosoft into your existing GitHub repositories. Every time a team member commits and adds a small amount of additional data to the summary, GitHub will immediately send that information to your Axosoft database. From there, it's easy to track the amount of work spent on each commit, and use commits to move items through your workflow.
Source Control Integration
Axosoft offers robust source control capabilities for any SCM tool that can be adapted with our API. In addition to TFS and Github, we also have built-in support for TortoiseSVN.
Create your own toolkit
Help your dev team do even more with Axosoft's support for RESTful APIs that expand the functionality of Axosoft Scrum. The Axosoft API currently supports managing projects, releases, features, defects and tasks, so the program's core functionalities can be integrated with other applications your dev teams use. The API is built with security and modern development in mind, so it also includes support for OAuth2 and output in JSON.
API Documentation
Expand beyond Scrum
As your team grows, you may need more than a product backlog. That's why we've developed a whole suite of tools that work together to help your team be a leaner, meaner Scrum machine.