Axosoft was established in 2002 by a frustrated software project manager who set out to develop tools that could help make his job easier. Hamid Shojaee created the foundation for what is today a powerful, agile project management software used by more than 11,000 teams across the world. Its elegant, streamlined and robust features make it a standout in the world of clunky and simplistic project management tools.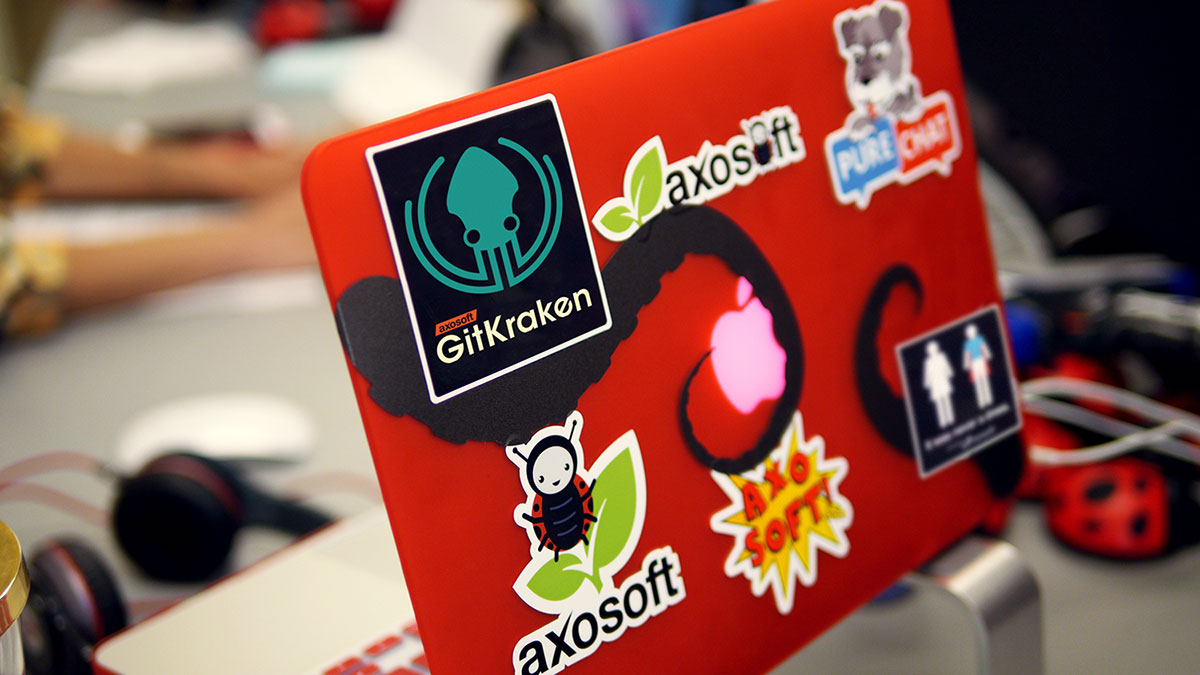 GitKraken
More recently, our software team developed GitKraken, a cross-platform Git client. This project was the result of one of our 30-day projects where developers take the time to learn new programming languages and solve interesting problems.
Silicon Desert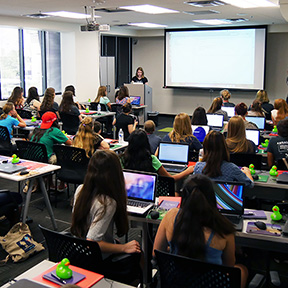 We recognize that we are part of a burgeoning tech ecosystem in Phoenix. Partnering with other like-minded organizations is key if we are to keep talent in Arizona. Therefore, we invite other groups to use our office as a meeting place; we host codeathons and conferences; and we sponsor agile and developer groups.
Our vision
Axosoft CEO Lawdan Shojaee, has a strong vision that includes not only taking the company to new heights, but also improving the tech industry as a whole. With her support, we launched the #ItWasNeverADress campaign to ignite a conversation about women (or the lack thereof) in the tech industry.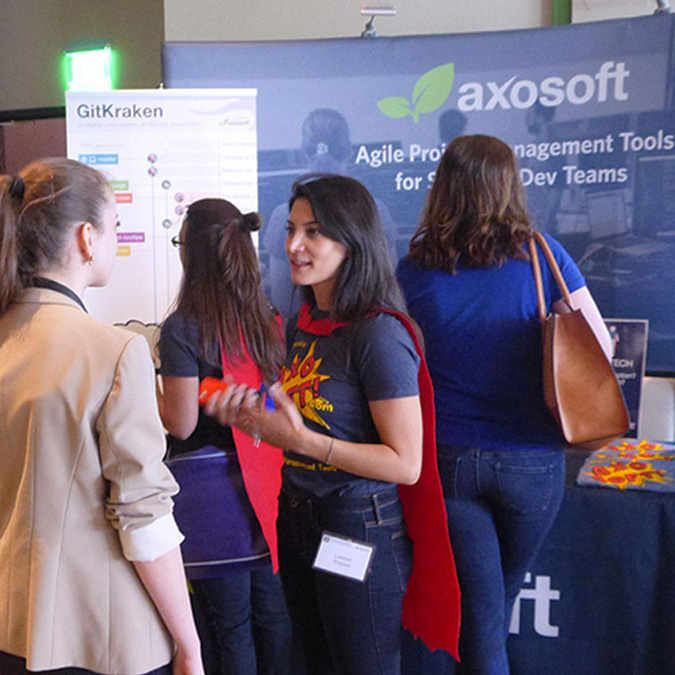 The campaign quickly went viral and was featured on BuzzFeed, New York Times, CNN, Huffington Post, TIME and other global publications. Since then, we've kept the conversation going by speaking at conferences and meetups about how to solve the lack of diversity challenge we face in the tech industry.
What's next
What does the future hold? We'll let you know when we get there. We're constantly growing and evolving. If you're ready to help shape the future of Axosoft, check out our current positions; there may be a place for you! Interested in a partnership with us? We might have a place for you, too. Because one thing is for certain, there will always be a place for software.