Join our team
Find out what makes Axosoft a truly exciting, fun, and engaging team to join.
We embrace…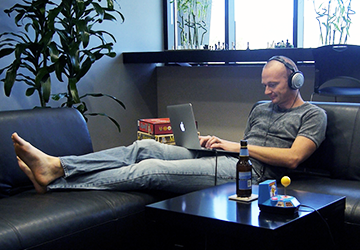 Your physical lifestyle – in-office workout gym, showers and zen room with full body massage chair
Your desire to expand your horizons – 3 weeks of personal time off and paid airfare on 1st and 5th year anniversaries
Your sense of style – there's no dress code and shoes are optional
Your inner warrior – nerf wars declared at any moment
We believe in…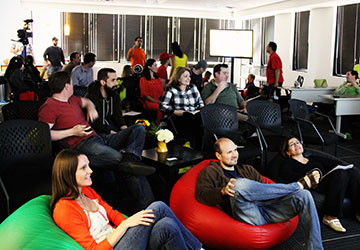 Using the best – we provide cutting-edge computer equipment
Your professional development – free conference attendance
Having access to everyone – in a collaborative, cubicle-less work environment
Connecting with the AZ tech scene – in-office events bring industry influencers to you
We unite with…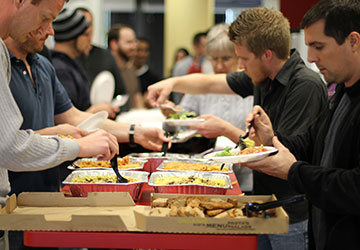 Team building events – from paintball to obstacle courses.
Camaraderie – a.k.a. pranks, hijinks and after-work activities
Gaming, lots and lots of gaming – online, Xbox, Wii, and board games.
Your stomach – the fridge is always stocked, the soda machine is free, lunch is catered twice a week
Current openings
Axosoft is always ready to hire exceptionally talented, driven individuals. While we are always looking to improve the Axosoft team in all areas, we're keeping an eye out for applicants who specialize in the fields listed below. If you're ready for a fulfilling career with Axosoft, use the Apply Now link under each position to get started.