Attention video game lovers and software developers alike! Have you heard of the San Diego-based video game developer company, Psyonix? If you haven't, it's about time you found out about them!
They are the creators of the popular video game, Rocket League, where rocket-powered cars speed around an arena in pursuit of a ball. The object? To get the ball in the other team's goal. Think of it as a kick-ass, virtual soccer game where you play as a super-charged custom car or truck. Oh, and they can fly!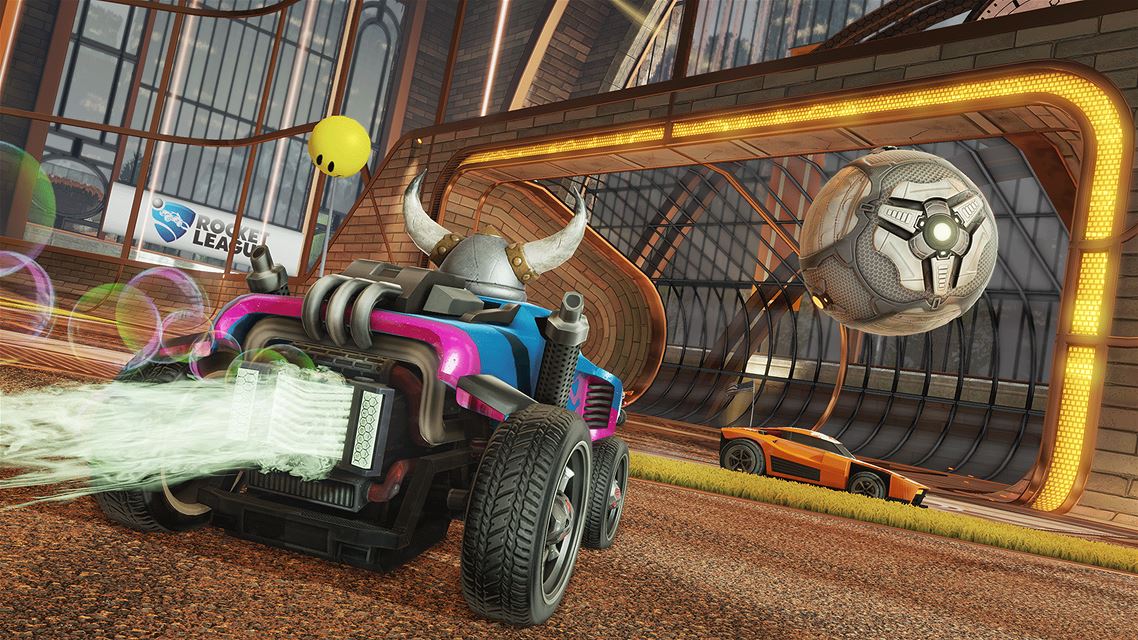 Players of Rocket League enter a field where cars can be customized and yeah, you can fly.
How do I know it's a kick-ass game? Because I play it on a weekly basis—and as I recently tweeted—yell at the TV because I keep missing goals. It's seriously addicting and a lot of fun!
Since this game is so cool, and since the company uses Axosoft to help make it great, I wanted to find out more about Psyonix's story…
Experiencing History Being Made
According to Greg Nichols, QA Manager at Psyonix, the roots of the company were formed a little over a decade ago, in North Carolina. Members of the core team got started in the industry by modding the game, Unreal Tournament 2003 and developing new and improved vehicle physics for the title. Their impressive work on adding to this already-released title got them a nod from the game's creator and designer of the Unreal Engine, Epic Games.
The (future) founders of Psyonix were hooked on the Unreal technology and what it could mean for the gaming world and its future. Psyonix has always specialized in and prefers working in the Unreal Engine. Their proficiency in this code has led them to become an industry leader in Unreal tech and design.
Because of their vast knowledge and experience in this system at such an early part in the company's lifespan, opportunities would open up for them down the road that really allowed Psyonix to grow and find its stride.
In December of 2009, the group decided to move to California from the East Coast because that's what everyone does when pursuing big dreams, right? So they moved to San Diego and the group got their taste of video game-making glory!
They began doing work-for-hire; helping to develop big names in the gaming world like Gears of War, Mass Effect 3, XCOM: Enemy Unknown and Bulletstorm.
Working this way, however, forced Psyonix to use the hiring company's project managers, their strategy to manage development, as well as their scheduling.
The Beginnings of a Blockbuster
While assisting on blockbuster titles was great, the team always wanted to make their own IP and do it their way. In their spare time, they developed a game called Supersonic Acrobatic Rocket-Powered Battle-Cars (we'll call this Rocket League V.1), which was released on the PS3 in October of 2008.
While it wasn't a blockbuster smash when they released it, the team noticed that they had a decent amount of fans in the gaming community who enjoyed the game. They were loyal and appreciative, and the type of fans that would give feedback to help make the game better.
Axosoft helped them get organized with tracking bugs and Psyonix was ready to get the alpha release of Rocket League out to their loyal fans to test.
"A family developed through that game," reports Nichols. The team grew close while the work became more intense. As a result, Psyonix experienced more success internally and externally.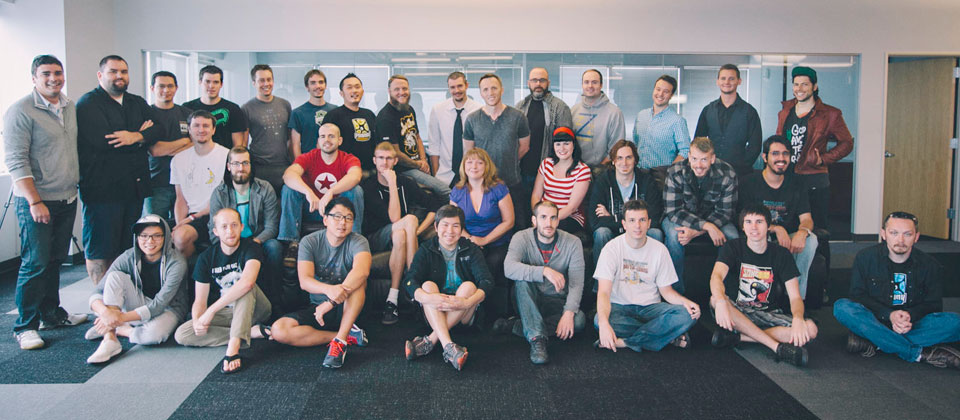 The Psyonix team believes that collaboration and communication lead to success.
The studio continued on to other projects, though kept the idea of building on Battle-Cars as an option, recognizing the game had a small but dedicated fanbase that provided them with ideas for expansion.
However, just a few years ago, they decided to make a sequel to the game. They went back to their loyal community, took their feedback, listened to their voices and fixed the bugs. Shortly after, the team went into full swing with developing the sequel to Supersonic Acrobatic Rocket-Powered Battle-Cars: The title? Rocket League.
Choosing Tools Wisely
While they were masters of Unreal Engine software, the same couldn't really be said about their internal tools. Psyonix knew from experience they needed software to help them debug and plan, but what could they use? The team had worked with many different types of project management software over the years but knew they needed something just right for them.
"Our team likes lists of what they need to do, they like to get the details quickly and move seamlessly. They want to get their workload, and just put their heads down and power ahead."
- Greg Nichols, QA Manager, Psyonix
They needed something inexpensive, but with the ability to customize workflows and see team communication on defects. This is where Axosoft and Psyonix joined together.
Axosoft helped them organize their bug tracking and Psyonix was ready to get the alpha release of Rocket League out to their loyal fans to test.
Success!
The alpha was a smash and the public beta was soon released in 2014! It proved to be a huge success; not to mention this beta was done outside of their knowingly-loyal community in which the alpha was tested.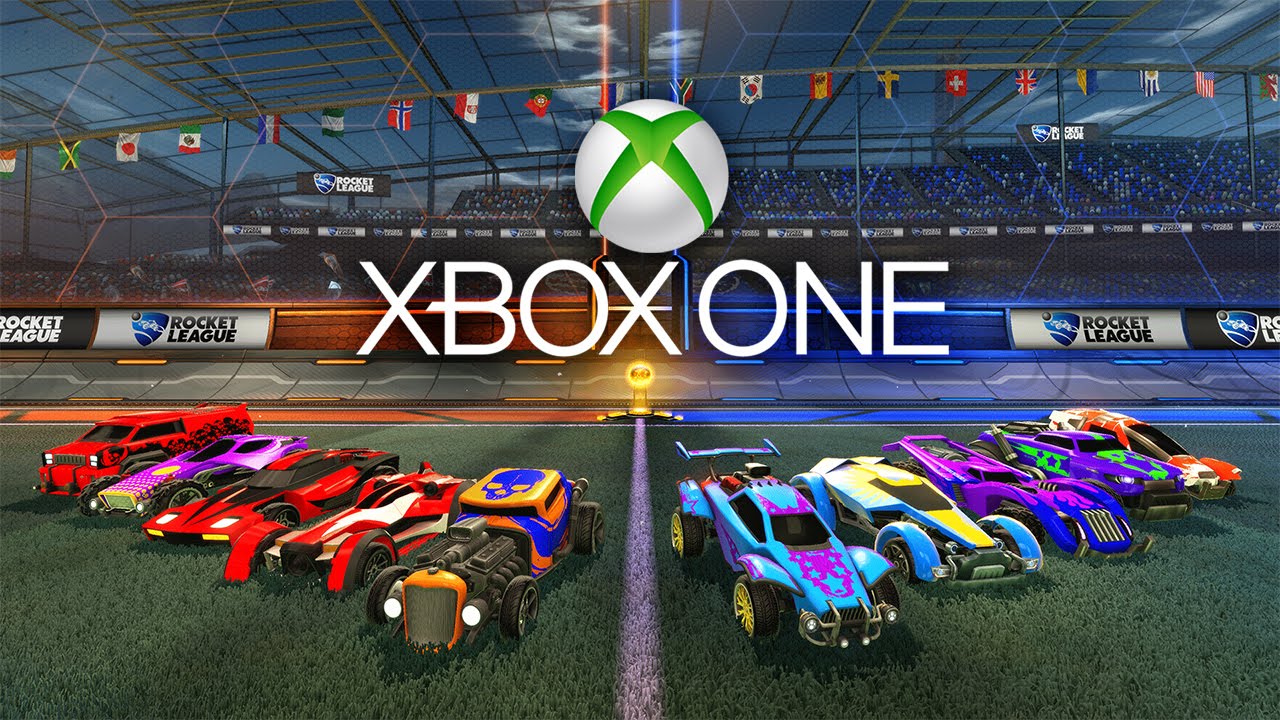 Rocket League is available on Xbox One!
On July 7, 2015, Rocket League was released for the PlayStation 4 through the Instant Game Collection on PlayStation Plus, as well as on PC through Steam. More fans of the game emerged, word of mouth spread on how AWESOME it was to play, and the community grew by leaps and bounds.
"We work hard. We make games we like to play. Being done with work for the day and going home excited to play awesome video games that we made, that is why we do it."
- Greg Nichols, QA Manager, Psyonix
A few Axosoft developers even played it and raved about it before knowing that the software they make helps create the game they love!
Now, with Rocket League celebrating their recent one-year anniversary on July 7th, 2016, they have been nominated for over 150 "Game of the Year" awards, boast a community of over 18 million users and 1.1 million daily active users, and have releases on Xbox One, PC and PS4.