Ah, the email inbox. It is one of the most useful ways of communicating in the digital age, and yet it is so cumbersome when you need more than one person accessing an inbox and replying to emails.
How can you keep track of who is responding to what email, and how do you know when a conversation is done? If you are a member of a support or service team, the answer to this question becomes even more critical.

Luckily for Axosoft customers, you can send and receive emails right in Axosoft, and even pull in emails as tickets to move through your workflow.
Let's break it down by the 3 most common use cases.
1. Provide email support using Axosoft
Let's say that you have an email address for support tickets called support@example.com. Axosoft Premium has ticketing capabilities that let you take emails that land in this inbox and convert them to actual items.
Why do this? Well, unlike your regular email inbox, Axosoft is better configured to assign emails to people and track the status of those conversations. The following capabilities make Axosoft a far superior solution for your customer support team:
Assign tickets to a user or a team
Move an item through a workflow
Reply via email directly in Axosoft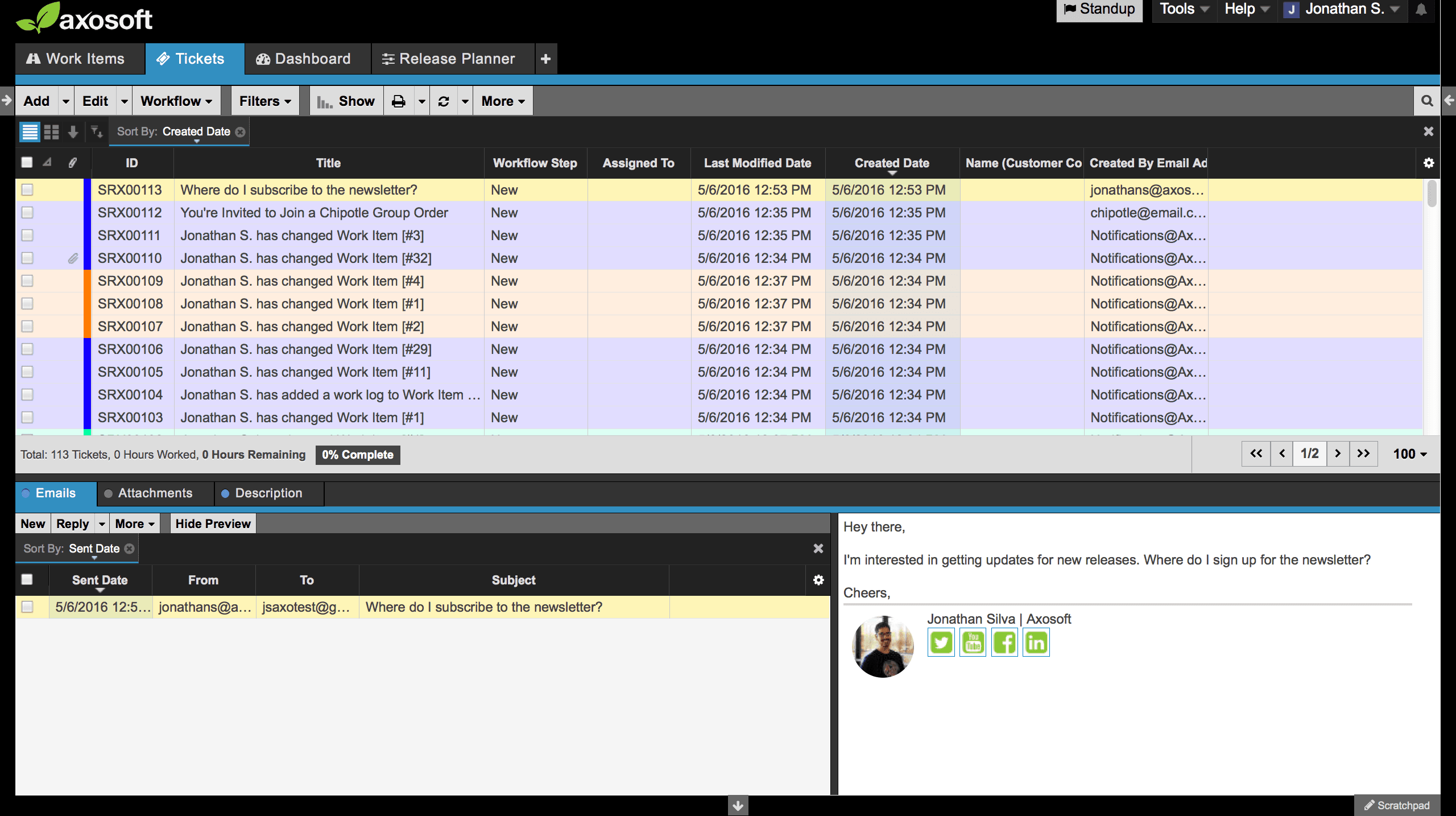 As tickets come in, you can reply to them right from Axosoft and then update the workflow step.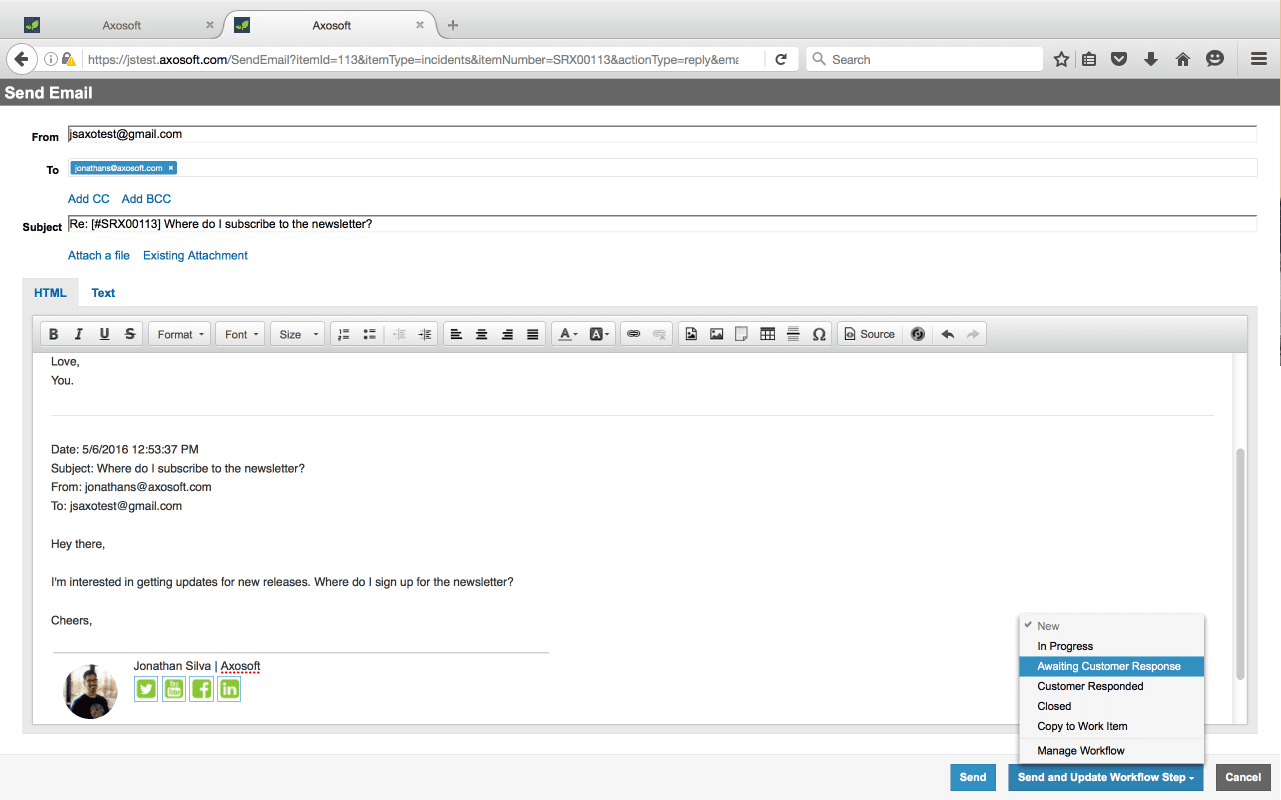 I suggest using an Axosoft filter that kicks in and removes that item from your active queue until you hear back from them. Then it's on to the next email! Learn how you can connect your account if you are ready to go!
2. Connect to a VIP/Important Email folder
Yes, Axosoft can connect to specific email folders for mail servers using the IMAP protocol. This means that you can create folders that filter certain types of emails into Axosoft.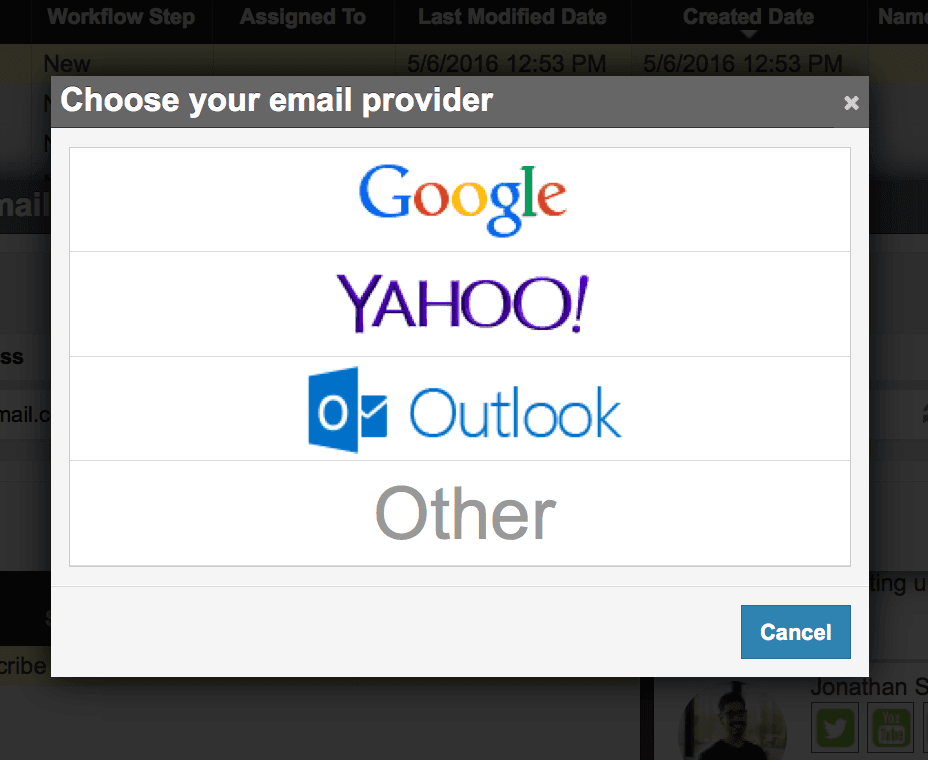 Say for example you always want emails with an alias of "@important.com" to come into Axosoft with Priority set to High. You would first use your regular email inbox to filter these emails into a folder, which in this example we will call 'Important'.
Then all your admin needs to do is only pull emails from the 'Important' folder like this: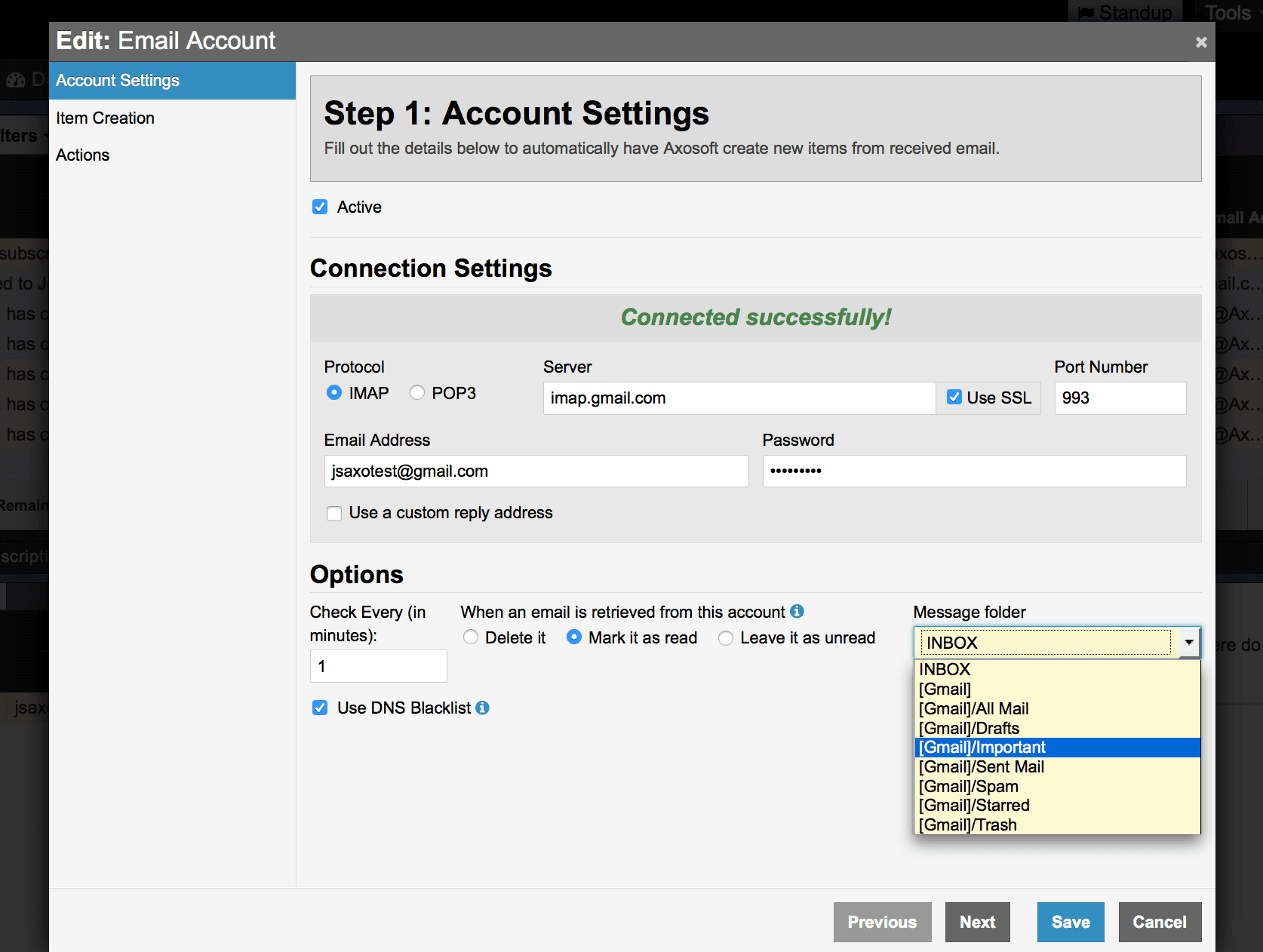 There are a range of possibilities here with the combined might of your email filters and Axosoft.
3. Email from an Axosoft bug or feature too
You can email from any formal item types in Axosoft. Say you are QA or a support team member and someone has submitted a verified defect but you need more information. You can hop over to the emails pane to send your emails. For details about emailing from Axosoft, check out our documentation.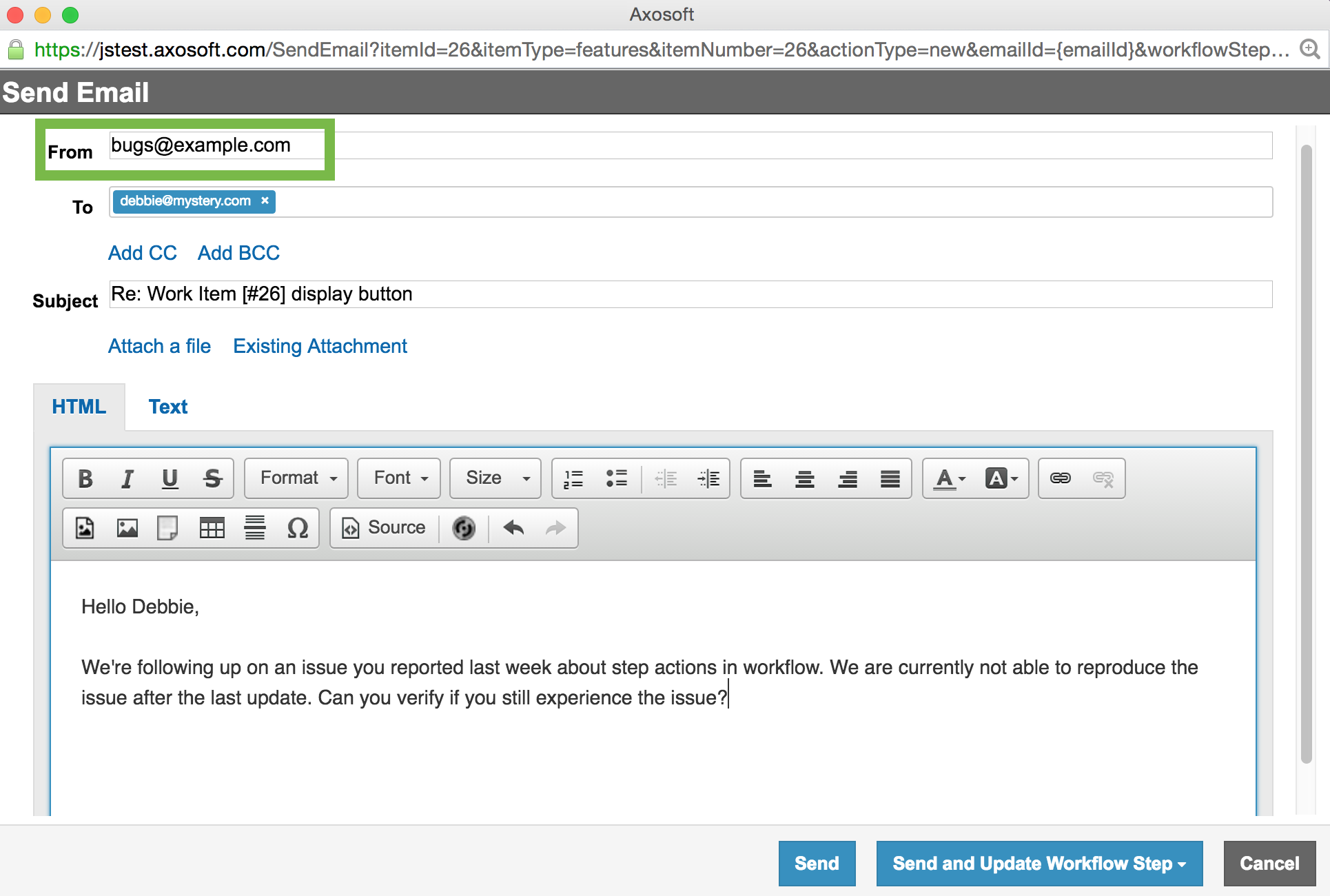 Ready to configure your email? Let's go!
Check out these links that will take you to support documentation. We will give you the step-by-step directions to easily set up Axosoft's Help Desk functionality and turn your customer support team into a customer success team!
By using the email capabilities in Axosoft, you'll see a difference in productivity and save a lot of time. And remember, if you have any questions, we're just a call away: 800-653-0024!