Do you need to do any of the following?
Report which departments are logging time
Track billing rates
Add special details for work performed
Well, now you can with the introduction of field templates and custom fields for work logs in Axosoft version 16.3!
This new feature allows for more billing capabilities, as well as time tracking. AND if you're familiar with other Axosoft item custom fields, this new feature behaves in the same manner.
You'll be able to find your work log field templates here: Tools / Fields / Field Templates > Projects, Customers, Contacts, Work Logs.

Once you edit the "work logs" field template, you will be taken to a familiar view where you can:
Drag-n-drop fields to a desired order
Set required fields
Create custom fields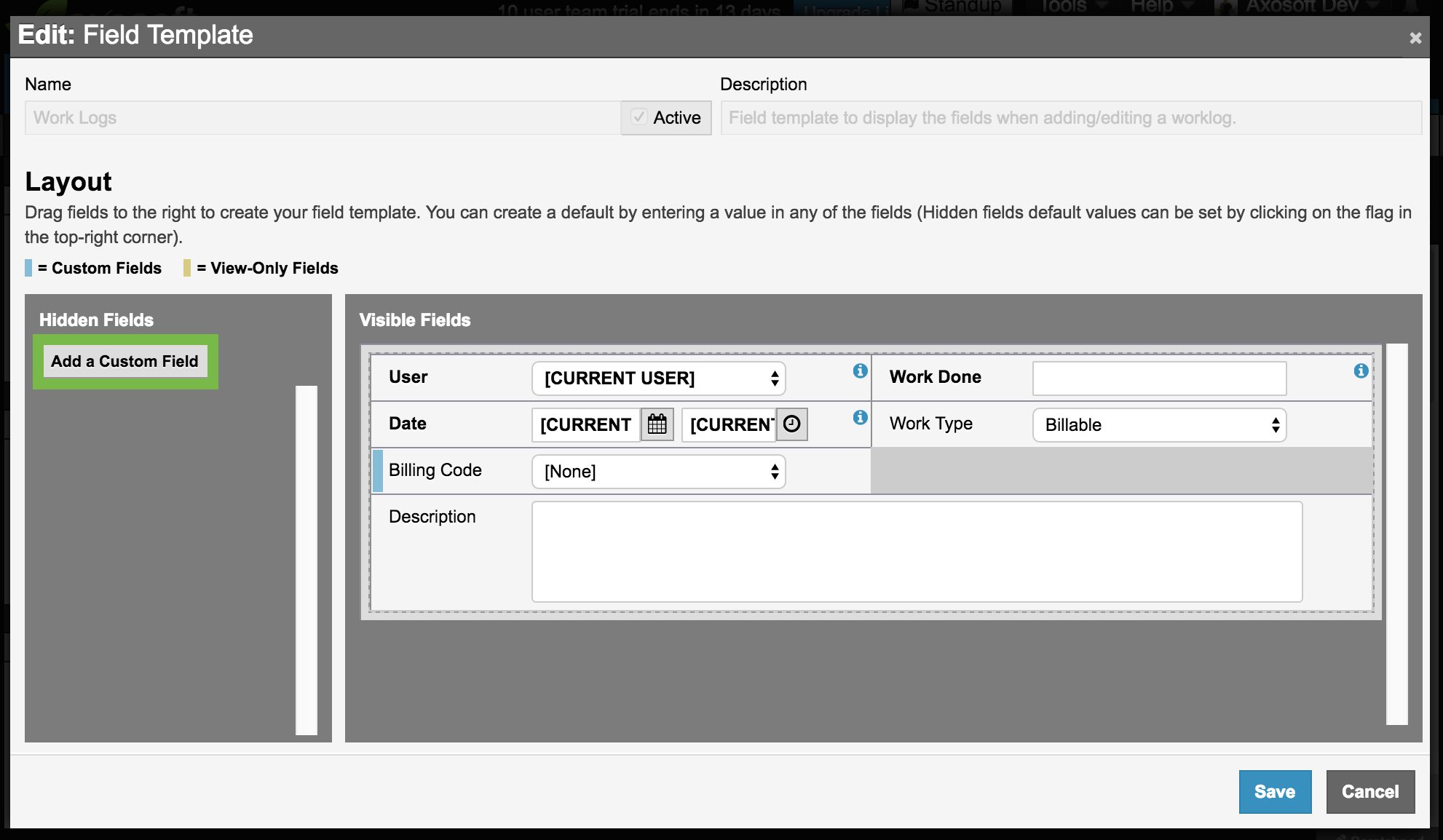 Do you need 'billing rate', 'department', 'billing code', 'notes', or an additional field?
Consider creating custom fields to capture data you need to know about the logged work. Then go ahead and build it into your work log template.

The custom fields you add to this template will then be available for any Axosoft user logging work. Score!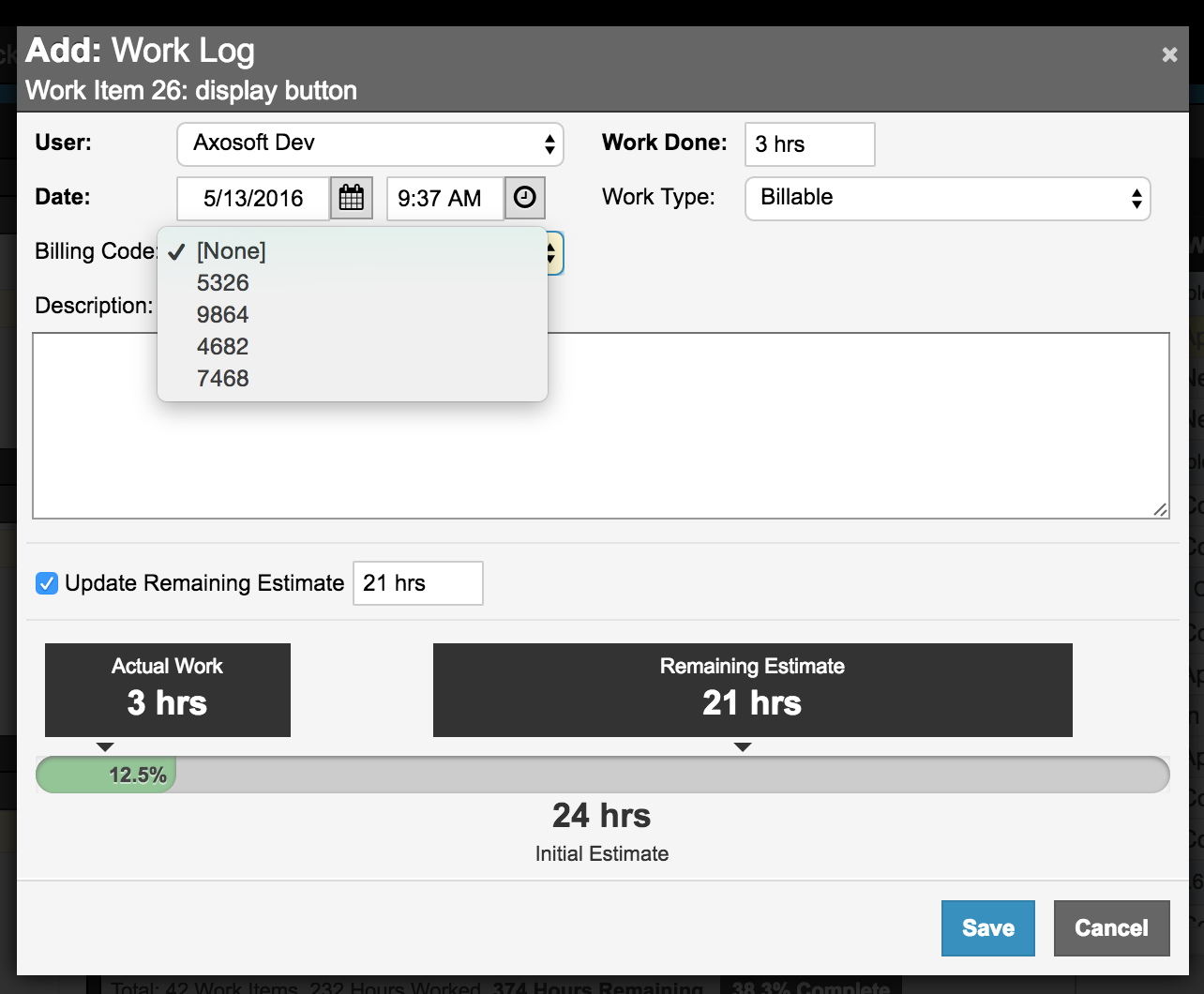 One more thing. Your custom fields are available for display in the work logs tab which means they are also available for export to a .CSV file. So you can easily create a report and print it out for your records! This is fantastic if you need to get an additional column of data for heavy duty number crunching.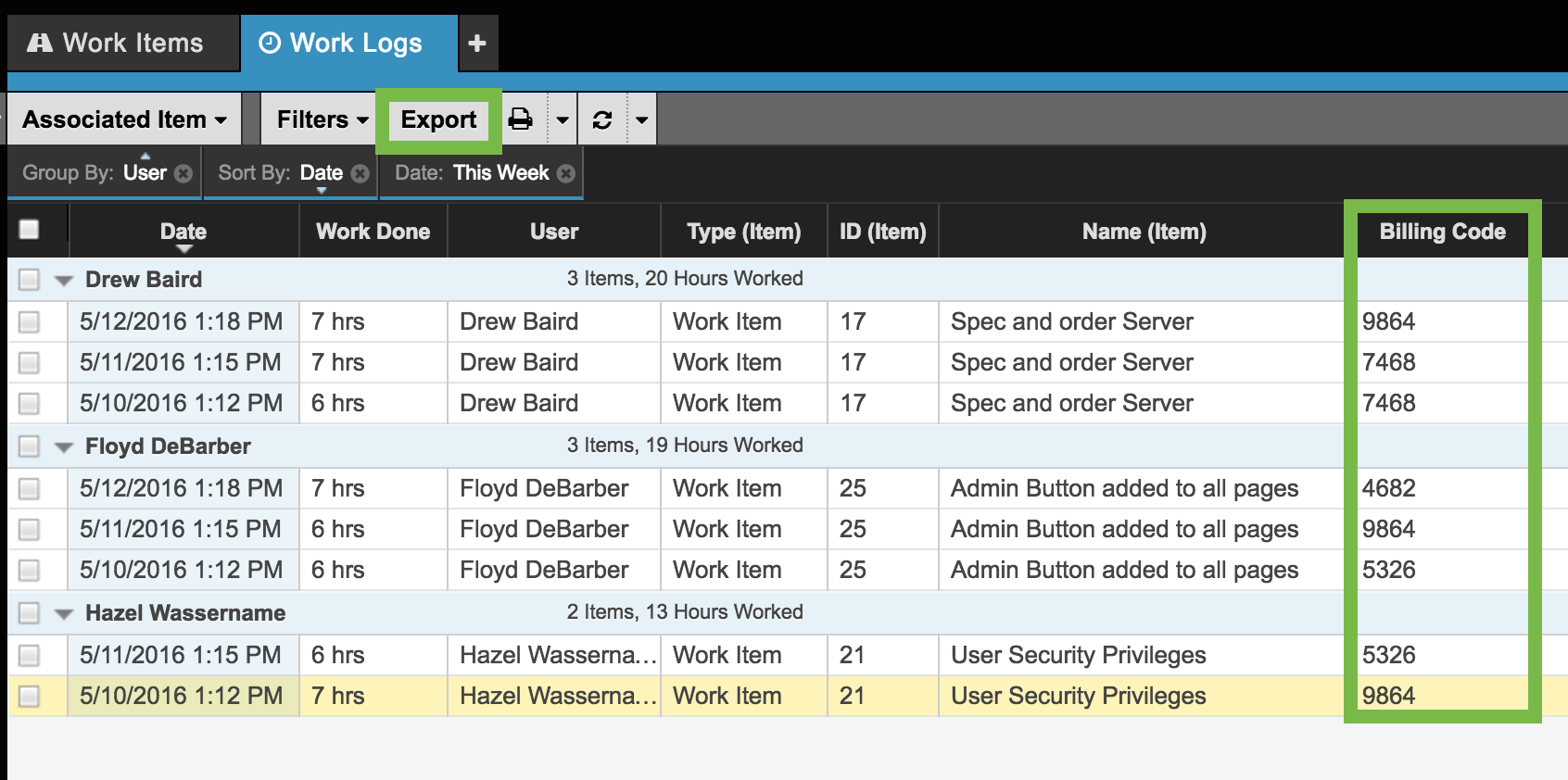 For more details about other features introduced in v16.3, check out our release notes.